WRNN Conference - Portland, OR - 2024
16 February, 2024 - 18 February, 2024
Welcome to the Western Regional Noyce Network conference page. We are excited that you are considering joining us in Portland, Oregon, on February 16-18, 2024, for our conference, STEM In and Out of School. We look forward to rich conversations about STEM learning opportunities, teaching and learning in STEM in high-needs schools, and the ways that we can build and sustain our community.
Schedule
Friday:
1:00pm-5:00pm Check-in
2:00pm-4:00pm Field Trip (times to be confirmed)
5:00pm-6:30pm Welcome & Keynote
6:30pm-8:00pm Networking Reception
Saturday:
7:30am-8:45am Breakfast & Keynote
8:45am-10:15am Hands on Scholar Experience OR PI Session
10:30am-11:45am Workshops
12:00pm-1:45pm Lunch and Voices from the Field Panel
2:00pm-3:15pm Workshops
3:30pm-4:15pm Workshops
Sunday:
7:00-8:30am Breakfast
8:45-10:00am Workshops
10:15-11:30am Workshops
11:30-12:15pm  Closing and Raffle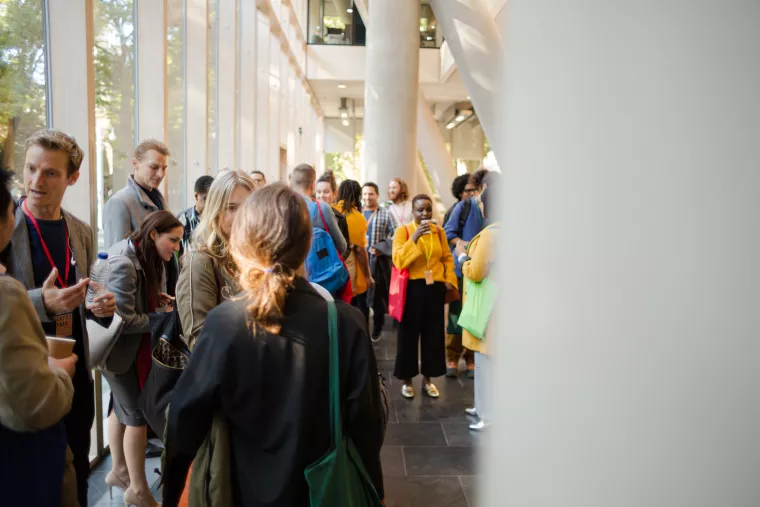 Current Status
We are currently accepting proposals for break-out sessions. If you would like to submit a proposal please reach out to conference@westernregionalnoyce.org.
Registration for this conference is by nomination only! We are currently accepting nominations. If you would like to attend please reach out to your PI or program leader for more information. Community members should look for email invitations to register from our conference email or forwarded emails from your program leaders in mid-October.
If you have any questions on the proposal selection, nomination process, or registration please email us at conference@westernregionalnoyce.org.
Why attend? Hear from previous attendees.
Thank you!
This material is based upon work supported by the National Science Foundation award #2230997. Any opinions, findings, and conclusions or recommendations expressed in this material are those of the authors and do not necessarily reflect the views of the National Science Foundation.